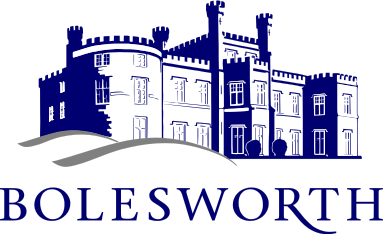 Bolesworth Estate extends to 6,500 acres and includes large stretches of the Sandstone Ridge, particularly between Bickerton and Burwardsley.
A dynamic, forward looking Estate, Bolesworth has been in the ownership of the Barbour Family for over 170 years.
The Estate has been at the forefront of rural diversification. Its buildings are home to businesses and enterprises who employ over 1,000 people. Bolesworth also provides homes for local people including affordable housing and homes specifically designed for the over 65's.
Our land is expertly looked after by our dairy farmers and this farming style has contributed to the rich landscape mosaic you see today. Ours is very much a living, working countryside and in addition to the dairy industry, you will also see businesses as diverse as downhill mountainboarding, wedding venues, offices, workshops, galleries, pubs and visitor attractions such as Cheshire Workshops and the Ice Cream Farm.
Harthill Village at the heart of the ridge is a wonderful example of a wholly owned 'Estate Village' — even in a small hamlet like this, we are proud to have a variety of businesses including artists, racehorse trainers, a cookery school and a solicitors office — as well as the stunning 12th Century All Saints Church.
Bolesworth host a number of high profile events including the Bolesworth International and CarFest North.
The Estate takes great pride in its natural capital and considers the Sandstone Ridge to be the jewel in its crown. From the soaring sandstone cliffs of Rawhead to the magnificent vistas all along the Sandstone trail, the ridge provides a place for the public to enjoy nature at her best.
Bolesworth Estate carries out a variety of tasks on the ridge, from repairing stone walls and managing our woodlands, we are also responsible for managing the wider landscape.
Our long term stewardship goes beyond 'bricks and mortar' — we consider the landscape to be our most wonderful asset to which we hope we can contribute to in a positive way for the benefit of future generations.
For more information see: www.bolesworth.com